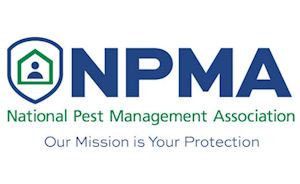 As South Carolina begins its slow recovery process from record-setting rainfall and subsequent massive flooding, the National Pest Management Association (NPMA) warns of a possible uptick in pest populations in the coming weeks and months. Pest management professionals (PMPs) in hard-hit communities should expect to see an influx of pests – from mosquitoes and flies to rodents – in the wake of the storms.
"As the floodwaters begin to recede in South Carolina, storm-ravaged towns will likely experience a spike in home pest invasions due to excess moisture build-up and population displacement," says Cindy Mannes, vice president of public affairs for the NPMA. "The NPMA is closely monitoring the situation and working with local member companies to mitigate any potential health and property threats posed by the increase in pest pressure."
The NPMA has identified the following pests that are of the utmost concern:
Mosquitoes: Standing water is a major issue in the aftermath of a flood, as it provides the ideal breeding ground for mosquitoes.
Flies: Filth flies are attracted to spoiled food items and overflowing sewage, both of which are common in the wake of a flood.
Rodents: Rising waters force rodents nesting in sewer systems to seek refuge on higher ground. The delay in garbage pickup that many areas might experience from the flooding can attract rodents to the property.
Termites: Any wood that may have come in contact with water will be a magnet for termites.
Ants: In particular, red imported fire ants form a ball that acts as a raft to survive floodwaters. Be aware of these floating islands to avoid accidentally disturbing a nest, which could result in painful bites.