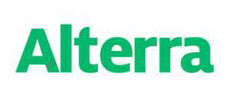 Terminix, Memphis, Tenn., has acquired certain assets of Alterra Pest Control, based in Sandy, Utah. Founded in 2012, Alterra is one of the 15 largest pest control companies in the U.S. specializing in residential services. Led by entrepreneur David Royce, the company has been consistently recognized for its success in the pest control industry. Terms were not disclosed.
"By adding Alterra's customers and employees to Terminix, we build on our already strong presence in the residential pest market," says Bill Derwin, president of Terminix, a subsidiary of ServiceMaster.
"It was an easy decision to sell to Terminix," says David Royce. "We built this company with core values based on exceptional customer service, environmental responsibility and above all, a positive team mentality. We were only interested in finding a company that met these high standards and made commitments to develop our employees and meet the expectations of our customers."
Terminix will continue to service these customers under the name "Alterra" and comes with more than 400 full-time employees in 22 branches across 15 states.