October was National Breast Cancer Awareness Month, and pest management professionals (PMPs) nationwide stepped up to the plate. We tip our hats to everyone who is helping to bring us one step closer to a cure.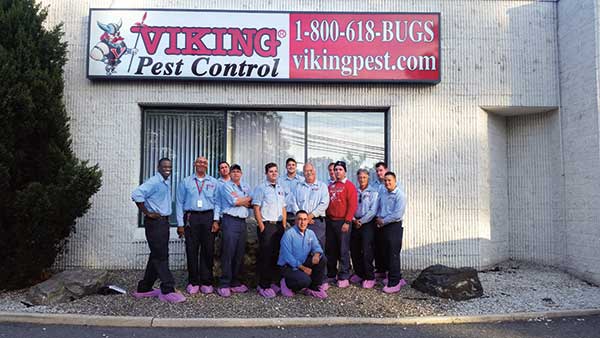 Viking Pest Services, a Copesan Partner headquartered in Warren, N.J., partnered with Forshaw Distribution to support awareness. Viking technicians switched from blue to pink ShuBee shoe covers and gloves for October, and in return, Forshaw donated to the Breast Cancer Research Foundation $1 for every box of ShuBees purchased in that timeframe. Pictured is
the Audubon, N.J., crew.

Service specialists for McCloud Services, which is based in South Elgin, Ill., wore Generation Pink Gloves obtained through Medline Industries, which donates and supports the National Breast Cancer Foundation. Additionally, office team members wore pink every Friday during the month of October. Any employee donations made to the American Cancer Society during the month of October were matched by the company, and McCloud Services even encouraged its associates to share their stories about how important cancer awareness is to them, their families and the community. The submissions were published in the company's newsletter.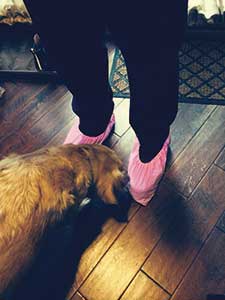 Atlanta-based Arrow Exterminators launched #ArrowCares, a social media campaign that ran throughout October. Customers took photos of their service professionals' pink shoe covers, then posted the pictures to their social media accounts using #ArrowCares. In return, Arrow donated $1 to the National Breast Cancer Foundation for each post. Arrow team members also wore pink ribbons all month long.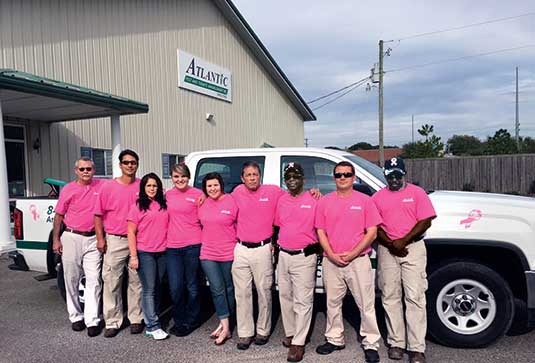 Employees of Atlantic Pest and Termite in Charleston, S.C., wore pink shirts every Friday and collected donations for the Breast Cancer Research Foundation throughout October. They matched a percentage of the proceeds they collected.
1American Pest continued its partnership this year with Breast Care for Washington (BCW), a local nonprofit that provides breast cancer screenings and care to women in D.C., where the highest breast cancer mortality rate in the U.S. exists. For each residential service provided in October, American Pest pledged $1 to BCW; observed Pink Fridays attire for the corporate office in Fulton, Md., and pink personal protective equipment (PPE) and shoe covers for the technicians in the field; and scheduled various office activities to raise awareness, including cubicle and pumpkin decorating contests and food socials (where a photo booth was part of the fun, as depicted in the picture above).
With the goal of helping to exterminate breast cancer, employees of Arizona Pest Control, which is based in Tucson, wore pink pins, booties and wristbands throughout October to help promote awareness of the disease.
photos: Viking pest services, McCloud services, TWITTER: @dsaarinen, Atlantic Termite and Pest, American Pest, Arizona pest Control