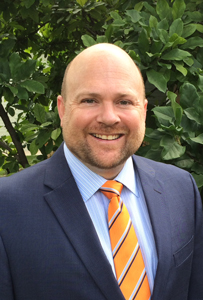 Central Life Sciences, whose founders invented insect growth regulator (IGR) technology more than 35 years ago, hired Ken Turrentine as director of marketing for the Zoëcon Professional Products division. Turrentine will oversee marketing planning and strategy for the vector and professional pest control business segments.
"We're excited to add Ken's wealth of sales and marketing experience to the position, and we feel his leadership will be a great asset to the whole ZPP team," said Scott Boutilier, vice president of sales and marketing, professional brands for Central Life Sciences.
Turrentine brings more than 20 years of senior leadership experience to the position, most recently serving as director of marketing of Griffin Greenhouse Supplies in Lisle, Ill. The company acquired Syngenta Horticultural Services in 2012 where Turrentine held roles of increasing responsibility since 2006. Prior to joining Syngenta, Turrentine held channel sales, finance, general management and operations positions in ornamental horticulture and specialty agriculture
Turrentine holds a bachelor's degree in communications from Washington State University in Pullman, Wash. and served as a staff sergeant in the United States Marine Forces Reserve for more than nine years. He currently lives in Clarendon Hills, Ill. with his family.