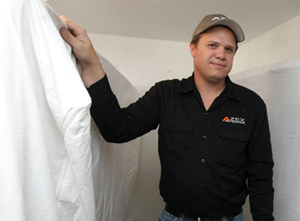 Ron Ketner, president of Prescott, Ariz.-based Azex Pest Solutions, was recently honored as an Ambassador by the International Bed Bug Resource Authority (IBBRA). Every year, the IBBRA recognizes members who share in the mission and vision of the IBBRA, which is to educate and help make a difference in the lives of those affected by bed bugs.
"It is an honor to be recognized as someone who cares and wants to uphold the standards that the IBBRA promotes," Ketner says.
IBBRA has its roots in the Southern California Bed Bug Task Force (SCBBTF), which was developed in 2009 by Denise Donovan. Because of the exponential growth of bed bugs and the demands from the consumer, the SCBBTF soon expanded its services to a national, then international level as IBBRA.
IBBRA boasts a professional scientific Advisory Board comprised of internationally recognized entomologists, doctors and scientists; each of these experts have dedicated their careers to research, prevention, education and the elimination of bed bugs.
IBBRA provides a Bed Bug Crisis Hotline and has developed a Layered Defense Strategy for the Hospitality industry in conjunction with its exclusive -step process. It allows anyone to educate themselves about bed bugs, evaluate their individual problem, and initiate a plan of action for the proper elimination.