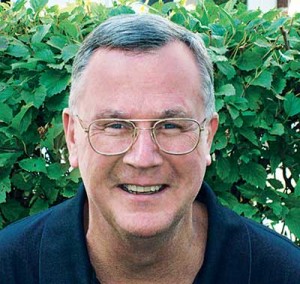 Dr. Stan Cope, director of entomology and regulatory services for Memphis, Tenn.-based Terminix, is being installed as president of the American Mosquito Control Association (AMCA) at its annual meeting in Savannah, Ga., today.
Founded in 1935, the AMCA is a scientific and educational non-profit organization that provides leadership, information and education on the suppression of mosquitoes, the diseases they spread and other public health pests. It has more than 1,600 members worldwide and has a presence in more than 50 countries.
"It's an honor to serve as president of the AMCA for 2016, and I look forward to building on the work of outgoing president Ken Linthicum," says Dr. Cope, who is only the second pest management industry professional to take the AMCA president's role. "As indicated by the current Zika virus outbreak, mosquito control is more important than ever in the U.S. and we want to do our best to keep people informed and educated."
Dr. Cope has spent more than 35 years in operational and research entomology across 20 countries. Before joining Terminix in 2012, he served as the director of the Armed Forces Pest Management Board in Washington D.C., where he was responsible for all aspects of mosquito control and pest management for the U.S. Department of Defense. He has a master's degree in entomology and a doctorate in public health, and is a recognized expert on the history of medical entomology and yellow fever.
From 2008 to 2012, Dr. Cope served as the mid-Atlantic region director for the AMCA and was instrumental in launching its Young Professionals group, designed to recruit a younger and more diverse membership interested in entomology, mosquito control and pest management. He continued his involvement by serving as the vice president and president-elect from 2012 and 2015.
As president, Dr. Cope will preside over board meetings, attend state mosquito control associations, perform guest lectures and work with the media to raise awareness around mosquito control and the relative danger of public health crises such as Zika virus, West Nile virus and Dengue fever.