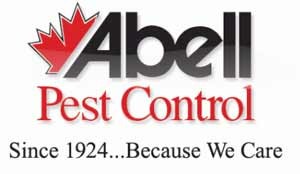 Etobicoke, Ontario-based Abell Pest Control has been recognized as a Canadian leader in food safety innovation by NSF-Guelph Food Technology Centre (NSF-GFTC) after being chosen as the 2016 recipient of the Allied Trades Food Safety Award. The announcement was made at the 2016 Canadian Food Safety Forum in Brampton, Ontario.
"I am tremendously proud of our employees for their expertise and commitment to food safety and customer service excellence," says John Abell, president of the 91-year-old, family-owned company. "It's an honor to be recognized as a leader in an industry that we are so passionate about."
Categories of achievement for this award included Food Safety Results for Self and Customers, Innovation and Development of Improved Technologies, and Active Support of the Food Industry. Specific sections included details on Abell's proprietary Electronic Site Management software for the food industry and its commitment to research and education on pest control in the food industry.
The Allied Trades Food Safety Awards Program was established by NSF-GFTC to recognize excellence in food safety and quality, and to encourage companies to strive to raise the level of food safety and quality in Canada. Finalists are judged by a diverse group of food and beverage industry leaders.