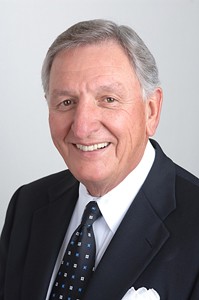 This month, we feature a question-and-answer session with Harvey Massey, chairman and CEO of Massey Services, Orlando, Fla.

1: Harvey, you've been in the industry for more than five decades, doing everything from termite work to sales. You've built your own firm into a multimillion-dollar regional powerhouse. What advice would you give readers who are building their own pest management reputations?
First, value your company's image. The public perception of your team members, vehicles, equipment and materials is essential to your success. If you don't get the look right, you'll never get the act right.
Second, you can't manage what you don't know. You might be able to guess correctly for a period of time, but inevitably, in the long run, you must know why people buy from you, why people don't buy from you, and why your customers cancel.
2: What advice do you have for readers who want to guide their children toward leadership positions?
I believe it's important for the incoming family members to have a complete understanding of all facets of the business. For example, Tony started working as a termite technician when he was 16. After he graduated college in 1989, he joined Massey Services as a manager trainee. Tony spent 17 years in almost every operational function in the company, from general management to regional management to executive management, and in 2006, Tony became president and COO.
Andrea (Massey-Farrell) has progressed similarly. She has been with the company for more than 18 years, and is currently president and CEO of the Harvey and Carol Massey Foundation.
Our oldest, Angela (Rignanese), is on Massey Services' board of directors, but is not directly involved in the day-to-day operations of the business.
As chairman and CEO, I've learned the importance of vision, counseling and coaching — and, most importantly, of knowing when to provide the freedom and autonomy necessary for quality management and leadership.
3: Your 2016 award from the Horatio Alger Association is just the latest in a long line of recognition for your hard work, both in the industry and in your community. What have you learned about balancing work life with volunteerism — and for that matter, with your roles as husband and father?
I have learned it's not the amount of time you spend as a spouse, parent or volunteer, but the quality of time you spend. Carol and I have been married for 52 years. We've been blessed with three children and 10 grandchildren.
We've worked at setting the right example of volunteerism and family values for our children and team members. Over the years, we've learned that community involvement has benefitted our business, as well as our community. Today, our children and many of our team members are involved in a multitude of worthwhile organizations — civic, faith-based and non-profit.
4: What is it about the pest management industry that has kept you interested in it all these years?
Simply stated: the people, opportunities, challenges and rewards.
5: Any predictions about the future of the industry?
Today, consumers have more choices, are more informed and connected, and demand immediate response. In the upcoming years, technology will enable us to provide more immediate and convenient service to our customers.
I also see a continued focus on environmentalism throughout our industry. Consumers in various demographic segments are more focused on environmental responsibility and will seek companies who provide services and products that they perceive to be better for our environment.
Bottom line: The future looks brighter than ever.