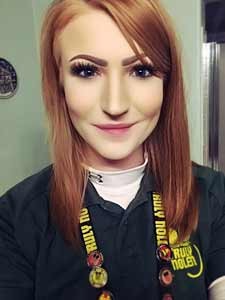 Truly Nolen Pest Control has promoted Floor Operations Supervisor Kaylieha Nielsen to manager of the company's Customer Care Center in Tucson, Ariz.
Nielsen joined the company in June 2013. Prior to Truly Nolen, she was in the banking industry and has previous experience in the call center industry, too.
Some of Nielsen's new responsibilities will include training new employees and creating programs to help overall efficiency as a call center.
"I have seen our office go through many changes over the past two-and-a-half years, and I look forward to assisting my co-workers with their own personal growth and development," Nielsen says. "I am excited to continue to set the bar higher and become better than we were yesterday every day."
"In her two-and-a-half years with us, Kaylieha has taken a lot of initiative," says Mark Ringlstetter, Truly Nolen director, training and technical services. "Over the last eight months, she has been a tremendous catalyst for change. I look forward to her continued success as we grow the Customer Care Center, and I am excited she is part of our team."