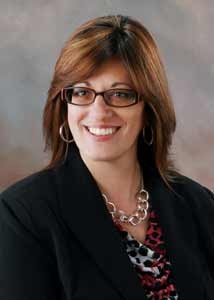 Suzanne Graham, director of government affairs for Massey Services, was recently honored with the Florida Pest Management Association (FPMA) Doug Vander Poest Extra Mile Award. This award was given to Graham in recognition of her leadership and dedication to co-chairing the FPMA's Governmental Affairs and Political Action committees in 2015.
"I am very humbled and honored to have received the Doug Vander Poest Extra Mile Award from the FPMA," says Graham. "I have a deep passion for our industry and all the individuals that work so diligently to serve their communities, so it is with great pride that I accept this award from my peers."
Graham is a Florida-licensed Pest Control Operator and Certified Building Contractor. She currently serves on the National Pest Management Association (NPMA) Public Policy Committee, National Association of Home Builders and the Political Action Committee of the Florida Home Builders Association (FHBA). She is also a member of the Florida Irrigation Society Governmental Affairs Committee, and appointed by Gov. Rick Scott to the South West Regional Planning Council. In 2013, Graham was the president of the FHBA and was the president of the Charlotte-DeSoto Building Industry Association in 2006.