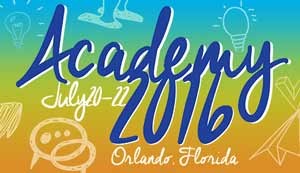 Academy 2016, the 21st annual summer conference hosted by the National Pest Management Association (NPMA), will be held July 20-22 at the Hilton Orlando Bonnet Creek, Orlando, Fla.
Sponsored by Dow AgroSciences, the Academy is designed to advance the professional and business development of the industry's leaders and emerging leaders in a hands-on, interactive environment.
Jason Dorsey, PestWorld 2015's keynote speaker, will present a two-and-a-half hour workshop at the event. Centering on a theme of change and growth, Dorsey will center his workshop on creating a generational advantage. Attendees will learn how to leverage preferences of the different generations, to help grow their business and create customer (and employee) loyalty.
For more information or to register, visit Academy.npmapestworld.org.