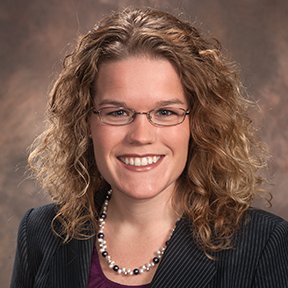 Allison Taisey, certification program manager for the National Pest Management Association (NPMA), recently spoke on behalf of the pest management industry to more than 500 procurement professionals at the National Association of State Procurement Officials' (NASPO's) 29th annual How to Market to State Governments Meeting in Atlanta.
"The NASPO meeting provided the perfect venue to raise the level of professionalism expected of our industry. Everyone I met with was interested in QualityPro certification," says Taisey. "It was fascinating to hear procurement folks start to think outside their existing pest control contracts. Bird control was a popular need identified, and two states I spoke with wondered whether our members could provide roadkill cleanup."
State procurement in the United States includes contracts for state facilities, public schools, universities, roadways, parks and more. This meeting provided a venue for state procurement staff to teach industry how to work with states and win state contracts. In addition to attending learning sessions, Taisey met with procurement professionals from 26 of the 46 states in attendance.
"One deputy director asked whether a 30-day solicitation period was enough time for companies to respond. This led to a small-group discussion of the importance of releasing pest management solicitations during our industry's slow period so that small companies can respond and have time to hire and train PMPs to do the work," says Taisey.
The NPMA was the only association represented.
"To my knowledge, the NPMA is the first external association to leverage NASPO's conference in this unique way," says DeLaine Bender, CAE, executive director of NASPO. "Having a voice for an entire industry rather than a salesperson for an individual company allowed procurement officials to ask an objective expert for recommendations to make the bidding process more accessible to companies of all sizes."