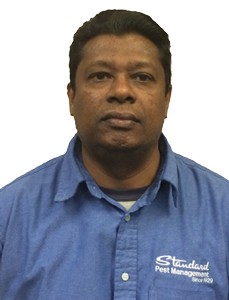 When Astoria, N.Y.-based Standard Pest Management bed bug specialist Nirahoo "Durga" DurgaSingh arrived to perform a bed bug service in Brooklyn, he encountered a more immediate threat than blood-sucking Cimex.
Because a bed bug issue had been previously established, DurgaSingh plugged in his steamer and was performing a walkthrough when he came upon a woman seated in a chair with two excited people standing around her. While neither person spoke English, their actions and the failing pallor of the woman indicated she needed help and fast.
At that point, DurgaSingh dialed 911 and informed them of the situation. But his attention to detail did not stop there — having had trouble himself in gaining access to the building, he went downstairs to await and then direct responding emergency personnel. The defibrillator was used and the woman was transported to the hospital in time.
"Durga will return this week to address the bed bug issue, and we are sure he will be well received," says Gil Bloom, president of Standard Pest Management. "Mr. DurgaSingh has been with Standard since starting his career in pest management over two years ago, and we are pleased to have him as part of the Standard family. As a fourth-generation firm founded in 1929, this is not the first time Standard technicians have gone above and beyond in protecting the health and safety of our clients."