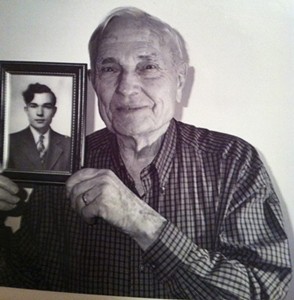 At 91, Russell Booth is celebrating Booth Exterminating's 50 years of business in Cary, N.C., just as he celebrated the first 49: by going to work. As the company's founder, he understands that April marks the start of "bug season," and this lifelong Cary citizen will not sit this one out.
While his son-in-law and grandson-in-law handle day-to-day business, Booth now works part-time and continues to hold his steady client list – mostly comprised of loyal customers with whom he has built personal relationships, such as the Western Wake Fire Department, of which he served for nine years.
"My brother Lewis and I opened Booth Exterminating in April 1966 to provide Cary residents and the surrounding communities with professional pest control services along with great customer service for a fair price," says Booth. "As my wife and I have passed down our family values, I'm fortunate to also pass along a family business. I still enjoy working in the community, and know that my family works hard to continue providing a valuable service with top-notch customer care."
Booth's son-in-law, Brack Lee, has worked for the company more than 30 years. Tony Crowell, Brack's son-in-law, signed on in 2012.
In honor of Booth Exterminating's 50-year anniversary, the company is offering an initial Home Guard quarterly pest control for $50.