As a wise little green Jedi Master once explained in a galaxy far, far away, train for the task, give it your all, and succeed, you will. Read on for advice from some ant management masters.
DO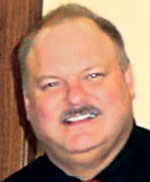 Charles Bellgraph
President, Aardvark Pest Management, Grand Rapids, Mich.
ARCHNEMESIS: Carpenter ants
DO excel at customer service and communication with customers
DO charge a fair price.
DO get rid of the problem, no matter how many visits it takes.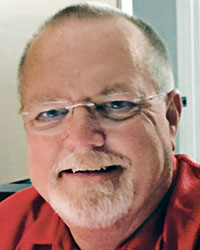 Billy Blasingame
President, Blasingame Pest Management, Locust Grove, Ga.
ARCHNEMESIS: Argentine ants
DO expect customer cooperation.
DO keep a wide product selection on hand to rotate as needed.
DO inspect thoroughly.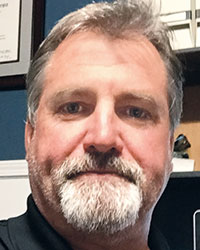 Glenn Fordham
VP Operations, Olympic Pest & Termite Control, Hoschton, Ga.
ARCHNEMESIS: Argentine ants
DO be persistent. It might take several trips to locate and eradicate nests within the structure.
DO find sources and avenues of travel. One tough job came down to the source being in debris on top of a flat-roofed building.
DO educate and communicate with customers. You have to let them know up front that it may take time to get the problem under control.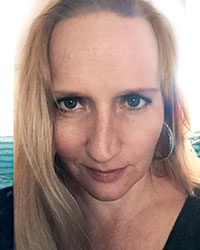 Heidi Hawkins
Manager, 5 Star Termite and Pest Control, Tucson, Ariz.
ARCHNEMESIS: Harvester (leafcutter) ants
DO inspect thoroughly.
DO use multiple products and approaches as the situation calls for it.
DO treat ant species individually, not lumping them all as "ants." For example, for us, harvester ants are the most difficult to control. We had as many as 30 hills in one residential back yard.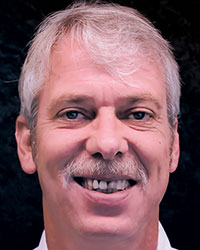 Tim Jackson
General Manager, Ace Exterminating, Joelton, Tenn.
ARCHNEMESIS: Odorous house ants
DO perform a complete inspection and proper species identification, or you may fail to eliminate the problem.
DO treat the exterior perimeter when treating for ants. Surprisingly, most companies do not treat exterior perimeters. We have regained lost customers because we provide a complete solution to ant management.
DO go the extra mile. For one odorous house ant infestation, the toughest part was checking under the insulation in the crawlspace to locate nests. But in the end, it was worth it: We found six nests.
DO Not
Mike Bain
Owner, Morris Pest Control, Montgomery, Texas
ARCHNEMESIS: Red imported fire ants
DO NOT make wild promises for a quick end to the problem with unrealistic guarantees.
DO NOT decide on appropriate treatment without a thorough inspection.
DO NOT treat with a contact kill product in conjunction with baiting.
Patrick Baldwin
President, 855bugs.com, Waco, Texas
ARCHNEMESIS: Red imported fire ants
DO NOT rush through an inspection for ants — or any pest.
DO NOT apply ant bait when it's wet outside, as a general rule.
DO NOT apply globs of bait gel for ants.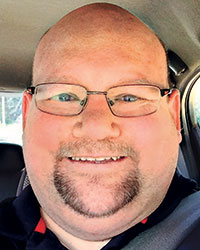 Roger Burgess
Burco Services, Atlanta
ARCHNEMESIS: Argentine ants
DO NOT leave nests untreated. We battled Argentine ants in a downtown Atlanta apartment complex that was next to railroad tracks. The ants followed the tracks to the dumpsters to the apartments under the slab. Without tracking back to the nest, we'd probably still be puzzled.
DO NOT leave customers hanging about expectations. Explain the timeframe it's going to take to work.
DO NOT be a one-and-done company. Follow up so you can stop any ongoing problems.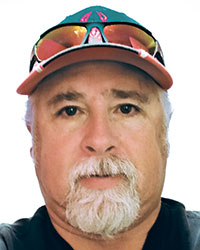 John Higley
Owner, John Jr.'s Termite & Pest Control, Tucson, Ariz.
ARCHNEMESIS: Argentine ants
DO NOT talk over the customer. As the owner, it's my job to respect the customer's concerns, listen and then work out the difficulties. I care about my customers, and I let them know it.
DO NOT leave the customer out of the loop. Explain what you're doing and what you're going to do.
DO NOT ignore the label.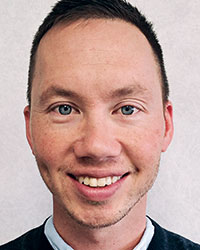 Gerry Marsh, A.C.E.
Service Manager, Patton Termite & Pest Control, Wichita, Kan.
ARCHNEMESIS: Odorous house ants
DO NOT expect immediate results.
DO NOT compete on price alone.
DO NOT use repellent materials as the primary control tool for this species.
Keith Pratt
Owner, Keith's Pest Control, Las Vegas
ARCHNEMESIS: Argentine ants
DO NOT let customers use store-bought products. We learned our lesson with a commercial account, whose concrete building's windows were not sealed and Argentine ants were getting in. A hedge adjacent to the building had aphids. The lawn was overwatered and terrain sloped toward the building. They were trying to bait with hardware store stuff. We had the hedge treated for aphids, and the water turned down on the lawn so that puddling was prevented. We estimate there were probably 20 nests at that account. We had to use spray and gel on the exterior, gel inside, and granules in the flowerbed beneath the hedge — daily for 30 days.
DO NOT "wait until tomorrow" if it can be done at all today.
DO NOT assume there's only one colony of ants.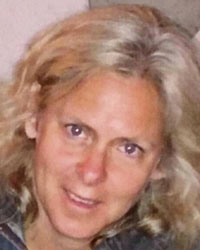 Debby Thompson
President, Dependable Pest Solutions, Rochester, N.H.
ARCHNEMESIS: Carpenter ants
DO NOT treat structures with bushes or foliage touching the building. Insist that overgrowth is trimmed back first (or offer to do it as a service yourself).
DO NOT assume a job is done when the ants are no longer seen. Get the customer to go on a maintenance plan. The only ant management jobs we lost were those where they weren't seeing ants for quite a while, so they thought they no longer needed service. Then about a year later, the ants would come back — and the homeowners are back as customers. A maintenance plan bridges the gap.
2016 PMP Ant Management Supplement