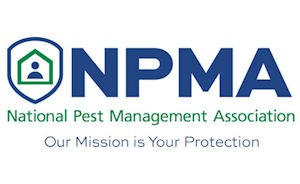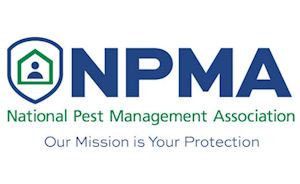 The National Pest Management Association (NPMA) announces the results of its annual board of director elections:
Chuck Tindol, Allgood Pest Solutions, Knoxville, Tenn., will serve as president.
Russ Ives, Rose Pest Solutions, Troy, Mich., will serve as immediate past president.
Bryan Cooksey III, McCall Service, Jacksonville, Fla., will serve as president-elect.
Dennis Jenkins, ABC Home & Commercial Services, Lewisville, Texas, will serve as treasurer.
Chris Gorecki, Rollins, Atlanta, will serve as secretary.
"This year is an extraordinarily unique opportunity for NPMA, with a new CEO and Board in place," says Tindol. "I look forward to working with the Board as we initiate our strategic planning process to understand the needs of our members, review our mission and values, refine our vision and set forth our future direction."
Each of the newly elected directors will begin their term of office on July 1, 2016. New members of the Board of Directors include:
Past President Representative: PMP Columnist Ray Johnson, Johnson Pest Control, Sevierville, Tenn.
At Large Director: Justin McCauley, McCauley Services, Bryant, Ark.
At Large Director: Scott Steckel, Varment Guard Environmental Services, Columbus, Ohio
At Large Director: Alfie Treleven, Sprague Pest Solutions, Tacoma, Wash.
At Large Director: Andrew Klein, Assured Environments, New York
At Large Director: Ben Johnson, ABC Home & Commercial Services, Houston
Region 2 Director: Scott Fortson, Terminix Service, Columbia, S.C.
Region 3 Director: Nicole Kirwan Keefe, Clark Pest Control, Lodi, Calif.
The Board of Directors will elect the two associate director positions in the coming month. These individuals join the current NPMA Board members to round out the association's leadership:
At Large Director: Stuart Aust, Bug Doctor/Bird Doctor Nationwide, Paramus, N.J.
At Large Director: Tim Brock, Brock Lawn and Pest Control, Lynn Haven, Fla.
At Large Director: Kristen Dodd, Carolina Pest Management, Monroe, N.C.
At Large Director: Stanford Phillips, Northwest Exterminating, Marietta, Ga.
At Large Director: Adam Witt, Witt Pest Management, Pittsburgh
Region 1 Director: James McHale, J.P. McHale Pest Management, Buchanan, N.Y.
Region 4 Director: Brad Parker, Parker Pest Control, Ponca City, Okla.
Region 5 Director: Kathyrn Cano, Orkin Canada, Winnepeg, Manitoba, Canada
UPFDA Representative: Karen Furgiuele-Percy, Gardex Chemicals Ltd., Etobicoke, Ont., Canada
Allied Director: Gary Shapiro, Weisburger Insurance Brokerage, Harrison, N.Y.
Allied Director: Steve Levy, Bell Laboratories, Madison, Wis.
"NPMA is delighted to welcome our newly elected Board and Executive Committee," says NPMA Chief Executive Officer Dominique Stumpf, CMP, CAE. "We are fortunate to have excellent leaders who will work together to encourage high levels of competence, knowledge and performance in the industry."