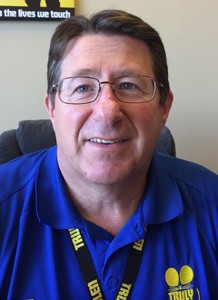 Tucson, Ariz.-based Truly Nolen Pest Control has promoted Thomas Richards from territory route manager to manager of its Midvale, Utah office.
Richards has more than 15 years of industry experience, including managing a pest management office in Florida. In addition, he received a degree in business following his years at Hermiker County Community College and Tidewater Community College.
Some of Richards' new responsibilities include helping the service office become more involved with the local Salt Lake community.
"I am excited about our employees, our company culture, and especially the communities we will be working with," says Richards. "I'm excited to work with our entire team and to help put this service office on the map."
"Tom has demonstrated time and time again his excellence as a leader and his desire to help expand our visibility and presence in the Salt Lake region," says Leo Gomes, Truly Nolen manager of District 101. "His proven track record of success makes us fortunate to have him as a member of our team."