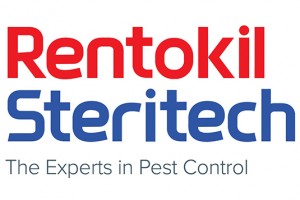 On May 24, Rentokil North America announced that following the acquisition of The Steritech Group Inc. in October 2015, it is rebranding its North American pest control operations as Rentokil Steritech. The merger positions Rentokil Steritech as the third-largest pest control firm in the U.S. The company is the North American arm of Rentokil Initial PLC, the world's largest commercial pest control company operating in more than 60 countries around the globe. The expanded organization will now have increased national coverage, faster response times and an even broader range of services available to customers.
In the U.S., Rentokil Steritech customers will be serviced by Rentokil's egional brands J.C. Ehrlich, Presto-X and Western Exterminator, while Canadian pest control services will operate under the name Rentokil Steritech. In order to ensure consistency, all Rentokil Steritech entities will follow the same service protocols to provide uniform service to all North American customers.
The Steritech Brand Standards business, a leading provider of food safety and operational assessments designed to help businesses mitigate risk and drive top line sales, will continue to operate under the Steritech name.
"We're excited to bring together these great organizations," says John Myers, CEO of Rentokil North America. "It allows us to provide our customers with enhanced world-class service to protect their employees, customers and businesses from pest dangers. With our network of more than 4,000 pest experts and technicians and a deeper well of technical resources than ever before, Rentokil Steritech is able to deliver comprehensive pest management solutions to any size business in North America."