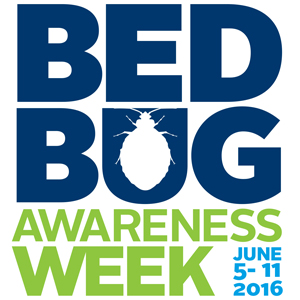 As summer travel season approaches, the Professional Pest Management Alliance (PPMA), which serves as the public outreach arm of the National Pest Management Association (NPMA), is working to spread public awareness about bed bugs during Bed Bug Awareness Week, June 5-11, 2016.
Bed Bug Awareness Week is an annual designation recognized by Chase's Calendar of Events, and is celebrated throughout the pest management industry. The PPMA is launching a media relations and social media campaign. Industry members are encouraged to join the cause by devoting their social media pages to bed bugs during Bed Bug Awareness Week and using the hashtag #BedBugWeek in all interactions.
PPMA has also developed an exclusive toolkit for Mainframe subscribers to use as a resource for their publicity efforts. The toolkit, which will be available for download on PPMAMainframe.org this month, contains a customizable press release, suggested social media content, high-resolution photography, media training documents and other materials.
If your company is doing anything unusual to celebrate the week, drop us a line at pmpeditor@northcoastmedia.net.