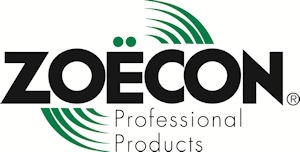 Zane McCallister joins Central Life Sciences' Vector Products sales team for its Zoëcon Professional Products division. As the Southeast regional vector sales manager, McCallister will be responsible for managing vector sales in Florida, Georgia, and North and South Carolina by working with distributors, mosquito abatement districts, local municipalities and public health departments.
"We're excited to welcome Zane to the Zoëcon team as he brings a wealth of knowledge to the position," says Loren Cunnington, director of sales for the eastern U.S. in the Zoëcon Professional Products division. "Zane's vast experience in mosquito control will be an advantage to our customers and help drive vector sales in the Southeast."
McCallister brings more than 15 years of industry experience to the role, most recently managing the Grand River Mosquito Abatement District in Grand Junction, Colo. Prior to his work with the district, he oversaw pest control services for ECOLAB. McCallister holds a bachelor's degree in biology from Colorado Mesa University, and attended the University of Wisconsin – River Falls, pursuing a master's in science education.