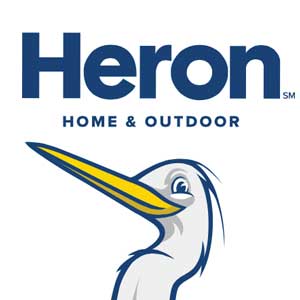 Heron Home & Outdoor, based in Orlando, Fla., is hosting a OneBlood drive at each of its eight locations across Central Florida to help maintain the blood supply for the recent shooting victims. Moving forward, the company has committed to continuing to host a yearly blood drive in an effort to keep up the supply for the Central Florida community.
"Never did any of us ever think that we would experience the tragedy we did a few weeks ago," says Greg Clendenin, CEO of Heron Home & Outdoor. "When we heard that there was a low supply of available blood to begin with, we wanted to immediately act but knew there would be a need as the weeks and months progress. Moving forward, we're going to play our part as good corporate citizens to host a yearly blood drive to help OneBlood keep up their supply."
The blood drive will take place on Thursday, July 14, from 10 a.m. to 3 p.m. at Heron Home & Outdoor's corporate office located at 2114 S. Orange Blossom Trail, Apopka, Fla., 32703. Those interested may call Cherissa Vandergriff at 407-478-6915 or email cvandergriff@myheronhome.com to reserve a time. Heron and OneBlood will also have some items on-hand to give away to participants.
Heron has also partnered with FastSigns of Casselberry to provide a #OrlandoStrong bumper sticker to those who come out for the blood drive. If someone is unable to participate, the complimentary bumper stickers are available now to pick up at any of the Heron locations and FastSigns of Casselberry listed below between 8 a.m. and 5 p.m. Monday through Friday:
2114 S. Orange Blossom Trail, Apopka, FL  32703
4631 35th St., Orlando, FL 32811  
1135 E. North Blvd., Leesburg, FL 34748
148 N Yonge St., Ormond Beach, FL  32174
610 Kane Ct., Oviedo, FL 3276
5
400 Specialty Pt., Sanford, FL 3277
1
816 N. Hoagland Blvd., Kissimmee, FL 34741
1476 N. Goldenrod Rd., Ste. 300, Orlando, FL 32807
915 State Road 436, Casselberry, FL 32707 (FastSigns of Casselberry)
"We're doing our part in keeping the movement progressing," says Clendenin. "A few of our own employees were directly impacted by the tragedy, so we feel this is the least we can do to continue our support of them and everyone else involved, and as a locally based company."