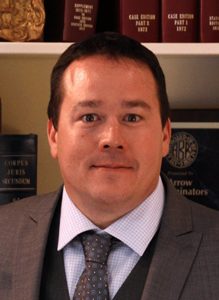 Atlanta-based Arrow Exterminators has promoted Tommy Giardino to senior vice president of operations for the East Coast of Florida and the Gulf Coast. Giardino formerly served as the regional vice president of the East Coast of Florida. In his new position, Giardino will be joining the Arrow Exterminators Executive Committee.
"We are very proud to have Tommy as the leader of these two integral regions within our company," says Tim Pollard, chief operating officer for Arrow Exterminators. "We value the promotion of leaders from within the organization who have served and understand our business at all levels. As a family-owned and -operated company, we are proud to reward hard work and success internally."
Giardino has more than 20 years of experience in the pest control industry at Arrow Exterminators, where he has held a number of different positions, from carpentry work to management. Tommy and his wife of 22 years, Jodie, reside in St. Augustine, Fla.