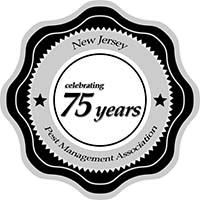 The 69th Annual Clinic, Trade Show & Clambake on Aug. 18 will also celebrate the 75th anniversary of the New Jersey Pest Management Association.
This year's program will be held on the Cook College Campus of Rutgers University in New Brunswick. It will feature more than 50 exhibitors. Keynote Speaker Rod Wheeler, founder and CEO of The Global Food Defense Institute, will discuss "Protecting Our Nation's Food Supply."
Ants, termites, bed bugs, mosquitoes, stored pest products and insecticide resistance will be covered by speakers including Drs. Dini Miller, Claudia Riegel, Changlu Wang and Reid Ipser, as well as BCEs Jeff Tucker, Joe Barile and Marie Knox.
Last but not least, there will be the 18th Running of the Roaches. This cockroach derby, which enjoys a prediction rate of 84 percent, will pit the Clinton and Trump roaches in a race to the finish. It will take place in the exhibitor's tent at noon.
"From the first meeting of the association, held in a Newark hotel, to today's Clinic and Clambake held on the campus of Rutgers University, the major aim of the association was, and is, to educate its members and improve the industry," notes NJPMA Executive Director Len Douglen. "The original slogan, 'Earn and Learn,' would lead its members to the first step in developing a satisfied customer base."