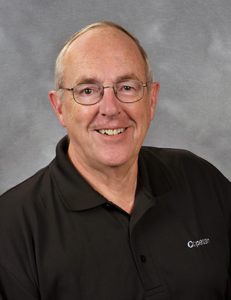 Dr. Jim Sargent, Copesan's recently retired director of technical support and regulatory compliance, has authored an article integrated pest management (IPM) that is included in the 2016 Best Practices book published by the Professional Retail Store Maintenance Association (PRSM).
Titled "Collaboration Key to Effective IPM in Mall Stores," Dr. Sargent's article describes a program for mall tenants to collaboratively solve mutual pest problems. His step-wise instruction provides a practical guide for working together to combat common issues in this type of commercial setting.
PRSM, an authority on retail, multi-site facilities management, released its 2016 edition of the Best Practices book to its member companies in April, officially sharing with the public in late June. The Best Practices publication provides advice in a case study format designed to help retailers improve the bottom line by strategically driving efficiencies through business best practices.
A publication of PRSM's Resources Center, the association's 2016 Best Practices book is available in limited print edition and online for PRSM members. To read the full copy of Dr. Sargent's contribution, "Collaboration Key to Effective IPM in Mall Stores," visit Copesan's online news page, which allows for unrestricted access.