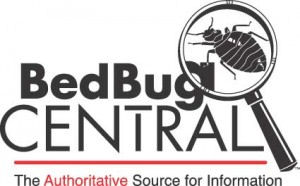 After recently expanding into the European markets, Lawrenceville, N.J.-based BedBug Central's is pleased to announce that Gardex Chemicals and Univar Environmental Sciences (Univar ES) in Canada are now distributing SenSci Activ and Volcano.
The SenSci Volcano is a bed bug interception device that has a clear bottom to make bed bugs easy to view once in the device, designed for minimal household dust collection and is discreet in appearance. The Volcano can be used alone or paired with the SenSci Activ lure. The SenSci Activ is a bed bug lure designed to mimic the chemicals on the surface of the skin to attract bed bugs to a monitor.
Karen Furgiuele, president of Gardex Chemicals, says her 39-year-old company has always been happy with the products that BedBug Central delivers.
"We're impressed with what BedBug Central has done and where they have progressed with bed bug products," she adds "It's kind of a no-brainer with any innovation that comes out of BedBug Central."
Univar ES has an industry history that dates all the way back to the 1920s. Mike McWilliams, sales manager from Univar ES Canada, agreed that the SenSci products are a great addition to Univar's current product line in the defense against bed bugs.
"Like any new product it takes time for companies to test it and start using it as one of the tools in the tool box," McWillams says. "Univar decided to carry it as it is a new quality product in the fight against bed bugs."