Nistal joins Woodstream as president, CEO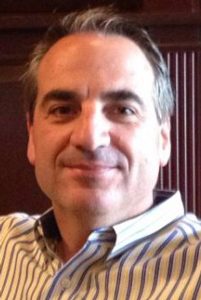 Miguel Nistal has joined Woodstream Corp. as president and chief executive officer. He replaces current president and CEO Harry Whaley, who will continue as a consultant to the company, effective immediately.
Nistal, 53, comes to Woodstream from Swan Products LLC, a maker of irrigation and watering products, a business he has run since 2009 and for which he has been president and CEO since 2013. He also led the spin-off of Swan Products, a division of Tekni-Plex Corp., formerly known as Colorite. Under his leadership, Swan Products has achieved significant increases in sales and profits, as well as efficiencies in manufacturing and inventory management and expanded e-commerce capabilities.
Based in Lititz, Pa., Woodstream's professional pest management brands include Victor rodent traps, Terro liquid ant bait and Havahart animal traps. Woodstream was acquired by Vestar Capital Partners in mid-2015.
"Miguel brings a proven track record of product innovation and operational management, as well as deep experience in branded consumer products," says Kevin Mundt, managing director of Vestar and chairman of the Woodstream Board of Directors. "He also has demonstrated expertise in identifying and successfully integrating add-on acquisitions, which we view as an important expansion avenue for Woodstream.  These strengths make him the ideal candidate to help the Company realize its next stage of growth."
"Woodstream boasts long standing relationships with blue chip retailers, and with new product introductions and increased merchandising support on the horizon, I believe the Company is poised for additional growth," Nistal says. "I look forward to working with the Woodstream management and Vestar teams on Woodsteam's next chapter of development."
Nistal's prior positions also include serving as CEO for Keys Fitness and in several senior positions with The Stanley Works. Earlier in his career, he held marketing, product management and engineering positions with Thomson Consumer Electronics and General Electric Co. He holds a bachelor's of science degree in bio-medical engineering and electrical engineering, and an MBA degree from Syracuse University.
Whaley, 60, has served as president of Woodstream since 1989. He built the company from a $50 million manufacturer of primarily sporting goods equipment to a diverse $250 million branded consumer products company. He joined Woodstream in 1989 after having served the company's parent, Ekco Group, as vice president, Corporate Development. Prior to joining Woodstream and Ekco Group, he held positions with Centronics Corp., Digital Equipment Corp. and Gillette.
"Harry has been a terrific partner over the last year and has helped build Woodstream into the successful company it is today," Mundt says. "We thank him for his many years of service to the company, and for his support in ensuring a smooth leadership transition. We wish him the best of luck in his future pursuits."
"I am honored to have led Woodstream for the last 27 years. I never intended to stay so long, but the excellent team of people we built and a rich field of opportunities led from one exciting initiative to another. While our accomplishments as a team are many, the time is right to hand over the reins to a new leader who can continue to pursue the strategic growth of Woodstream," Whaley says. "With Miguel and Woodstream's existing leadership team, along with Vestar's support, I leave the company in excellent hands."