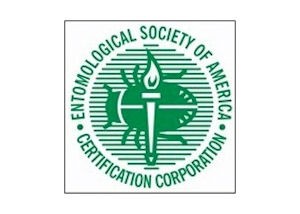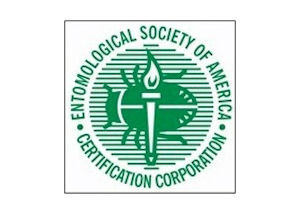 The Entomological Society of America (ESA) Certification Corp. offers two certification programs, the Associate Certified Entomologist (ACE) and the Board Certified Entomologist (BCE). The organization welcomes this new class of BCEs:
Carrie De Jesus, BCE-Intern, Delta Vector Control District, Rancho Santa Margarita, Calif.
Mark Janowiecki, BCE-Intern, College Station, Texas
Chong Chin Heo, BCE, Texas A&M University, College Station, Texas
Capt. Jordan McQuade Coburn, BCE, U.S. Army, Killeen, Texas
Travis Gates, BCE, ABC Home and Commercial, Lewisville, Texas
Christopher Hohnholt, BCE, NAVFAC ATLANTIC, Norfolk, Va.
Dr. Bennett Jordan, BCE, Copesan Services, Menomonee Falls, Wis.
Timothy McGonegal, BCE, Scientific Coordination Inc., Warrenton, Va.
New ACE-Internationals include:
Francis Soudant, ACE-I, Abell Pest Controll, Etobicoke, Ontario
Marcus Rezende, ACE-I, Truly Nolen International, Orlando, Fla.
New ACEs include:
Jonathan Anderson, ACE, Specialized Pest Control and Lawn Care, Hyde Park, Utah
Pete Zimmermann, ACE, Ecolab Pest Elimination, Spencer, Iowa
Joseph Owens, ACE, Bama Exterminating Co., Northport, Ala.
Andrew Mannino III, ACE, Amco Ranger, Saint Peters, Mo.
Derek Brigman, ACE, Protex Lawn and Pest Control, Goldenrod, Fla.
Dominique Sauvage, ACE, Copesan, Menomonee Falls, Wis.
Nathan Gary Goodson, ACE, Ecolab, Albuquerque, N.M.
Adam Vannest, ACE, Northwest Exterminating, Marietta, Ga.
Todd Moeller, ACE, Ecolab, Round Rock, Texas
H. Sam Kendrick, ACE, Arrow Exterminators, Woodstock, Ga.
Daniel Rottler, ACE, Rottler Pest & Lawn Solutions, Saint Louis, Mo.
Kyle Bond, ACE, Terminix – Owner, Kerrville, Texas
Walter Carson, Jr., ACE, Terminix, Kerrville, Texas