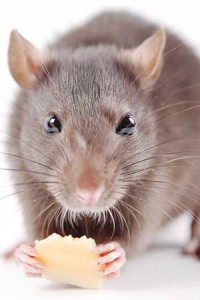 Pest management professional (PMP) Arnold Sciberras found a way to put his rodent expertise to good use: by breeding and selling rats.
Sciberras has a degree in agribusiness and pest control management, according to timesofmalta.com, and studies entomology and wildlife conservation in the Mediterranean island Malta, where he and his family reside. He bred mhis daughter's pet rat, Mawsi.
Sciberras tells the Maltan website how someone who manages rat infestations as a career can create more of the pests as a hobby.
"Rats are revered in parts of the world and considered a delicacy in others, he says. "On this side of the globe, they are seen as carriers of diseases and detrimental to agriculture. However, rats have also been highly beneficial for scientific research and they are very sociable and intelligent, so domestic rats are also an ideal pet."
He is a part of local naturalist groups, including the Malta Herpetological Society and Nature Trust Malta. He also tells the website he is "always harping on responsible ownership of any animal."
"Domesticated animals released in the wild could either die within a few hours or days, or become invasive species, feeding on local flora and fauna," Sciberras says.
To encourage responsible breeding and care of animals, he founded the Malta Rodent Society.
"Why do many consider the rabbit as a cute pet but would not raise a rat pet? What's the difference? One of them – the rat – is more intelligent than the other," he tells timesofmalta.com.
"Unlike wild rats, which have to survive on the streets and sewage, domesticated rats are clean and gentle. An added advantage is that a pet rat marks the house as its own territory and it doesn't allow other pests on site."
Joelle Harms is the digital media manager for
PMP
magazine and its parent company, North Coast Media. Harms can be reached at
jharms@northcoastmedia.net
or 216-706-3780.