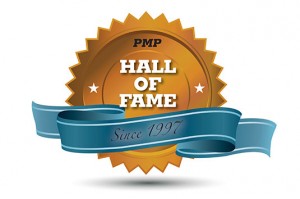 The 20th class of inductees for the Pest Management Professional (PMP) Hall of Fame is comprised of Dr. Vernard Lewis, Richard Sameth, Larry Treleven and the late Vern Toblan. When we gather Oct. 17 in Seattle for an invitation-only, black-tie induction ceremony, we will celebrate these four men's lives and accomplishments. Read our profiles on each this month.
While we're thrilled to honor an industry researcher and teacher/mentor, an association stalwart, and two dedicated businessmen carrying on their respective families' traditions, we're also looking ahead as to whom is deserving of being inducted in the next class. Who has been a mentor in your pest management education and career? Who has been the person you've looked up to at every industry meeting? Who has quietly (or perhaps not-so-quietly) stood up for industry rights, be it in a legislative, regulatory or other type of setting?
Living or deceased, PMP Hall of Fame nominees simply need to have made a great contribution to the professional pest management industry, in any realm. Please consider nominating someone today at PMPHallOfFame.net/nominate-someone.
Editor Heather Gooch can be reached at hgooch@northcoastmedia.net or 330-321-9754.