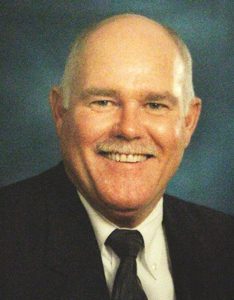 Ron DeSear first joined Truly Nolen Pest Control in 1976 as a service technician at the recently purchased ABC Pest Control in Sarasota, Fla. Four decades later, DeSear announced his semi-retirement effective Aug. 1.
DeSear will continue working approximately three days a week as a company consultant on projects such as acquisitions in key market areas, complimenting his most recent role: vice president of domestic franchising since 2011.
"I will be looking for pest control companies nationwide that parallel our markets we are already in that will allow us to expand our coverage and support," he says.
DeSear has also managed service offices, been a district manager, been a regional manager, been vice president of regional operations for the Western United States and vice president of operations for the entire company. DeSear was also largely responsible for hiring and promoting much of the company's upper management.
In a career with many highlights, two things especially stand our:
• In 1987, he led the company on an ambitious project: fumigating the University of Tampa's iconic main buildings. "I spent nine months planning and ordering supplies before we were able to get into the building over Christmas week that year," DeSear recalls. "We used over 50 employees from different service offices throughout the state of Florida at that time on this project, and when we did the work, the Guinness Book of World Records certified it at the time as the World's Largest Tent Fumigation in a Building of any kind."
• In 1992, Hurricane Andrew destroyed the company's Homestead service office and did severe damage to several of the company's Miami-Dade and Broward service offices. "Once it was safe to travel, I went down to Homestead to support our district manager and Mr. Nolen to help get our service offices back up and running," DeSear says. His goal was to help take the employees' minds off of the devastation in front of them and help them rebuild their lives quickly. "We brought in food, clothing, supplies, tents, and propane for generators for one month, and Mr. Nolen made sure all of our employees got paid during this time."
Although the Homestead office eventually relocated to Key Largo, all of the other service offices re-opened within two weeks, DeSear says: "I don't think I've ever been prouder of our work as a company than during this stressful time."
DeSear repeated the entire relief effort with Mr. Nolen in 2004 and 2005 when multiple hurricanes caused damage to service offices throughout Florida.
Some of the other things DeSear has done during his extensive work history include training Truly Nolen International employees, creating the first-ever all-company manager's meeting, which has since become a company staple, and being involved in the process of helping create the company's overall culture.
An Air Force veteran, DeSear says he has a modest list of things he is looking forward to doing during his semi-retirement when he's not at work. "I built a home off a golf course and I don't golf, so now I will have the chance to learn how to play," he says. "I will also enjoy fishing as much as I can and spending time with my wife."
"Ron has been part of Truly Nolen for more than half of the company's history, which makes him a true stalwart," says Truly Nolen Executive Vice President Greg Weatherly. "His contributions over the past 40 years have definitely made our company better as a whole. We congratulate Ron on his semi-retirement and look forward to his continuing contributions for our franchise acquisitions."