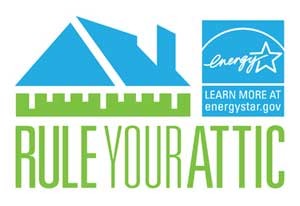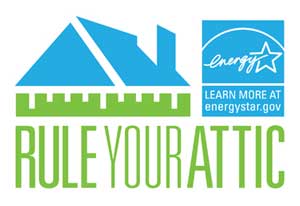 A Boston University survey finds that in nine out of 10 homes across America, low levels of insulation are causing comfort problems and wasting homeowners' money with high energy bills. To help homeowners take control over high utility bills this heating season, Pest Control Insulation LLC is teaming up with the U.S. Environmental Protection Agency's (EPA's) ENERGY STAR program to launch its Rule Your Attic! campaign.
Now in its third year, Rule Your Attic! is a multi-media, consumer-focused outreach campaign that utilizes the reach of social media to help homeowners understand the benefits of sealing and insulating their attics and encouraging action by working with a pest management professional. ENERGY STAR and Pest Control Insulation are providing homeowners with the tools and resources they need to properly seal and insulate their homes.
"Most homeowners don't realize how much money they are throwing away over something that has such a simple solution," says Doug Anderson, project manager of the ENERGY STAR Seal and Insulate team. "Sealing air leaks and adding insulation to recommended levels in the attic or basement (or crawlspace) can save homeowners up to 11 percent on their annual utility bills — even more if you live in a Northern climate."
The campaign kicked off Oct. 3. It runs through Nov. 18 and will continue again Jan. 2-27, 2017.
"We are excited to partner with ENERGY STAR for the third year in a row to raise awareness and equip homeowners with the information and resources to protect their most treasured investment: their home," says Matt Paul, marketing manager for Pest Control insulation, "Since 2001, PCI thorough our pest control clients have provided an insulation solution for homeowners with three benefits in one – a complete thermal barrier, robust acoustic properties, and the added layer of a permanent pest control."
Throughout the campaign, the EPA and Pest Control Insulation will share tips, graphics and "how-to" videos on the Facebook and Twitter accounts to help homeowners maximize the energy efficiency of their home by sealing and insulating their home's attic. In addition, homeowners who post photos of their attic insulation to social media will receive customized advice. This feedback will encourage homeowners to make a decision about next steps—whether that's adding more insulation, completing a partial or full attic restoration, or understanding how to put money back into their wallet through energy savings.