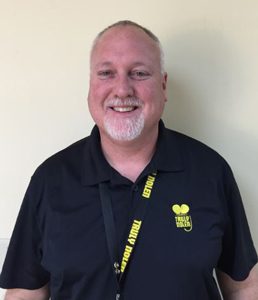 Tucson, Ariz.-based Truly Nolen Pest Control has promoted Richard Klinge to manager of the company's Pompano Beach, Fla., service office.

 Klinge joined the company in April after 17 years in retail management and 12 years in residential home security sales.
Prior to joining Truly Nolen, he was a sales manager with Comcast for two years. He attended the University of Texas at Arlington before pursuing his career in retail. 

Some of Klinge's new responsibilities include helping the service office gain more visibility with the local Pompano Beach community as well as instilling the company's core values throughout his team.
"Everyone I've worked with is willing to go the extra mile to help and they do it with a great attitude and smile," says Klinge. "I'm looking forward to working with my entire team to help make our service office very successful going forward."
"Richard's successful track record in sales management and leadership experience are perfect to help lead our Pompano Beach service office to new heights," says Rafael Masferrer, Truly Nolen's South Florida district manager. "Richard has accepted every challenge we have given him, and we're excited to have him as part of our team."