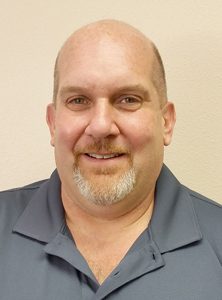 The Pest Management Division of Liphatech Inc. has hired Howard Franklin as its South Central district sales manager, with a territory that includes Texas, New Mexico, Oklahoma, Arkansas, Louisiana and Mississippi.
Franklin takes over responsibility for the South Central District from independent sales consultant Creig Manson, who has served Liphatech's customers with dedication and distinction for many years. Manson will continue to work as a consultant with Franklin in the South Central District.
Franklin has more than 10 years of experience in the pest management industry, most recently as general manager of a Texas-based pest management company. At Liphatech, he is responsible for strengthening relationships with the region's distributors and pest management companies, as well as increasing sales of the company's rodenticides and Aegis line of rodent bait stations.
"We're excited to have Howard on board," says Charlie Passantino, director, Pest Management Division. "He's a solid addition to our pest management team and will be a real resource to customers looking for efficient rodent control solutions."
In his spare time, Franklin enjoys building furniture and spending time with his dogs. He is a graduate of the University of North Carolina–Asheville.