The National Pest Management Association (NPMA) presented its annual industry awards program Oct. 20 at PestWorld 2016 in Seattle, Wash.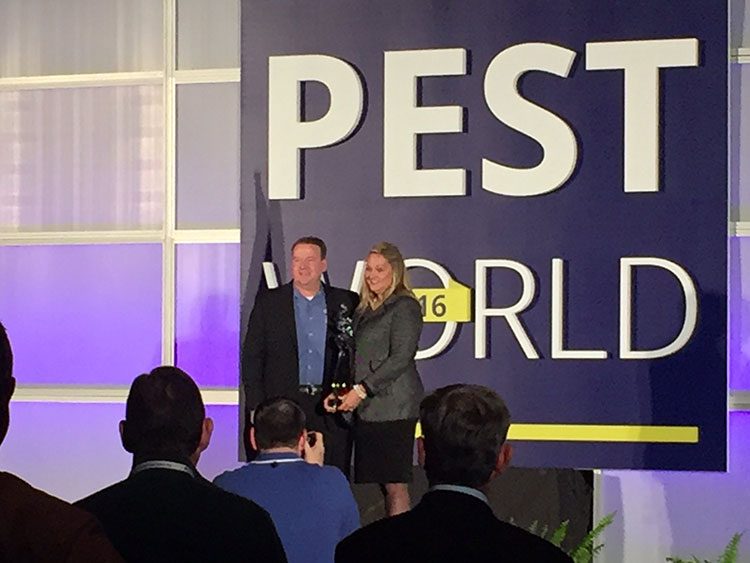 "Our industry is comprised of so many individuals who make a difference in the lives of their customers and employees," said NPMA CEO Dominique Stumpf. "Today's program recognized those members who have made a significant impact on their communities, employees, families and the pest management industry this year."
The following list states the name of the award and the individuals who were honored:
Joelle Harms is the digital media manager for
PMP
magazine and its parent company, North Coast Media. Harms can be reached at
jharms@northcoastmedia.net
or 216-706-3780.