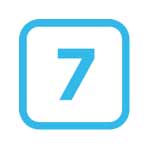 Key 7 Software LLC has announced its private placement offering (PPO). A private placement, or non-public, offering is defined as a funding round of securities that are sold to a small number of chosen investors.
"This unique Class B units offering provides pest business leaders the opportunity to shape the vision, direction and priorities of their software solution while reducing long-term software costs by investing in Key 7," says Steven Splawn, president of the Birmingham, Ala.-based firm.
Founded in 2013, Key 7 Software was born out of the pest management industry specifically to meet the growing technology and customer service needs of the industry. It's designed to be configurable to meet the specific needs of the individual pest business.