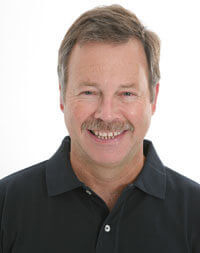 The University of Tennessee Chapter of Gamma Sigma Delta (GSD) recently bestowed an Alumni Award to Dayton Hylton, owner of Dayton's Pest Control in Knoxville, Tenn.
Organized with 70 charter members, the University of Tennessee GSD chapter was chartered on June 4, 1964. Its membership includes undergraduate students, graduate students, faculty, staff, and alumni of the College of Agricultural Sciences and Natural Resources (CASNR) and the College of Veterinary Medicine (CVM).
The Alumni Award recognizes an alumnus of the Institute of Agriculture who has made an outstanding contribution, either directly or indirectly, to agriculture and related disciplines. Hylton, a Knoxville native, received both his bachelor's and master's of science degrees from the University of Tennessee in entomology. In 1985, after gaining industry experience, Hylton launched Dayton's Pest Control.
"Dayton is proud to be a UT alumnus and markets himself as the only pest management professional in the Knoxville area with a master's degree in entomology," the GSD team noted during the presentation of the award. "Dayton reflects well on the university with his commitment to serving customers well, a life-long willingness to learn and expand his skills, and his generosity in acknowledging his mentors, in mentoring his employees, and in donating to the local community."