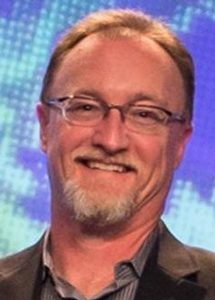 Neogen Corp. has named Dr. Dan Kephart as its chief science officer — a new position for the company. Dr. Kephart will assume his responsibilities at Neogen effective Jan. 1.
Dr. Kephart has served as research and development director for the agribusiness unit of Thermo Fisher Scientific, as well as animal health and food safety development at Life Technologies. His extensive industry experience also includes the management of a team focused on technical applications and customer-facing solutions for Promega Corp.
"Neogen's substantial growth has necessitated the creation of the position of chief science officer to enhance the oversight and direction of our global scientific efforts," says Neogen CEO James Herbert. "We are very pleased to announce the selection of Dr. Kephart for the position. Dan has a proven track record of innovating in applied testing applications for food and agriculture, including method development for the detection and analysis of pathogens and spoilage organisms, as well as applications related to genomic and metagenomics analysis. His experience and expertise in technology scouting, product design, and instrument integration will broaden Neogen's continued rapid growth in the development of solutions for both food and animal safety."
At Neogen, Dr. Kephart will work with the company's research and development teams, as well as innovative global manufacturing operations. Neogen has a number of research and manufacturing operations in the United States, as well as in the United Kingdom, Brazil, Mexico, India and China. Dr. Kephart and his wife, Cindy, will be relocating to Lansing, Mich., from Austin, Texas, in late December.