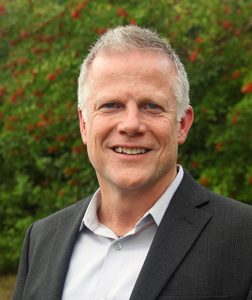 Sarasota, Fla.-based Environmental Pest Service (EPS) is enhancing its management team by filling two key positions. Brad Pitts (pictured) joins as regional vice president of Arrow Environmental Services, an EPS brand serving southwest and central Florida. In this new role, he will lead all aspects of the business, including sales, service, branch manager direction, recruiting, team development and other key functions.
Pitts brings more than 30 years of experience in the pest management industry, having worked in Texas and Florida. Most recently, he was part of the $165 million South Central Division for Orkin as region vice president. During his years with Orkin, he held several other division-level leadership roles, including assistant division president and division sales manager. Pitts earned his undergraduate degree and master's of business administration at LeTourneau University, and he completed the Advanced Leadership Graduate Program in 2011 at Duke University's Fuqua School of Business.
In addition, Steve Mock is promoted to EPS' manager of safety and compliance, which includes all four brands, located in Florida, Georgia and North Carolina. In this role, Mock will manage all safety directives, communications and concerns throughout the company. Most recently, Mock served as EPS' training specialist. In this role, he led field and classroom trainings, conducted training meetings for service managers, and oversaw all aspects of safety and compliance for approximately 480 EPS team members. He implemented new safety programs, including defensive driving, ladder handling and U.S. Occupational Safety and Health Administration (OSHA) building compliance inspections. Prior to joining EPS, Mock was a technical trainer for Comcast Cable for several years and a communications technician during his six years of service in the U.S. Marine Corps Reserve.
"We're thrilled to have Brad and Steve in these positions," says George Pickhardt, EPS Chairman and CEO. "These are critical roles for our company, and I'm confident we have the right team in place to keep our positive momentum."