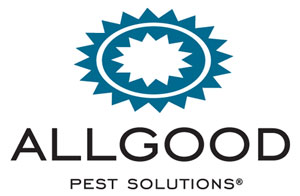 Allgood Services of Georgia Inc., based in Duluth, Ga., was acquired by Rentokil Steritech on Feb. 1, 2017.  This is one of two companies operating in Georgia as Allgood Pest Solutions.  Allgood Services Inc., headquartered in Dublin, Ga., was not included in this transaction — and in fact is rebranding to a new name, Cingo. Lance Tullius, LR Tullius Inc., represented and acted as exclusive financial advisor to Allgood Services of Georgia, Inc. 
While terms were not disclosed, Allgood reported annual revenue of $26 million for the 12 months prior to acquisition. Last year, Rentokil Initial acquired 17 businesses in North America, in line with its strategy to accelerate growth in its pest control business and to pursue acquisitions in higher growth markets.
The pest control market in North America is estimated to be worth just over $8 billion a year and accounts for about 50 percent of the market worldwide, and is therefore a key strategic market for the company, it said in its wire release.
Allgood had previously been owned by the Allgood and Tindol families, having been founded by the nephew and grandsons of PMP Hall of Famer Red Tindol in 1991.
The acquisition brings 13 branch offices covering northern and coastal Georgia, plus eastern Tennessee and a team of 260 colleagues including 140 pest control specialists.  The company offers residential and commercial pest control, as well as termite, mosquito, bed bug, and wildlife control.  All current employees will stay on and the existing leadership will remain in place to run the operations going forward.    
"We are very excited to have acquired Allgood Pest Solutions of Duluth, Ga. The addition of such a quality team serving the key Southeast market allows us to strengthen both our residential and commercial capabilities," says John Myers, president and CEO, Rentokil Steritech.  "We immediately recognized a strong cultural compatibility between our companies as our teams both deeply value the importance of delivering superior customer service to residential and commercial customers."
"This move marks the start of a great partnership with Rentokil Steritech, and we are thrilled to join forces with such a well-run and growth oriented organization," says Chuck Tindol, senior VP of marketing and sales for Allgood Services of Georgia, Inc.