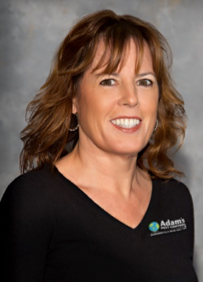 Last month, Anne-Marie Tulp, president of Adam's Pest Control, Port St. Lucie, Fla., was inducted as the 70th president of the Florida Pest Management Association at its Business & Operations Expo in Orlando. Tulp is only the third female president in the association's long history.
At her induction ceremony, Tulp thanked Past President Jim Taylor, explaining that it was because of him that she started down the path to becoming FPMA's president. She also thanked her husband, Michael, her partner in business and life for almost 30 years, and her son Adam, for whom the business is named.
"It is my privilege to serve as your 70th president and I thank you for trusting me with this important responsibility," she said. "I look forward to sharing my vision with you and unrolling some new benefits exclusively for FPMA members, so stay tuned!"
The FPMA is a non-profit professional association that has served the interests of state pest management professionals since 1945. Florida has more than 20 percent of the nation's pest management companies, almost 4,000 locations, employs 7,000 certified operators and more than 20,000 technicians.