D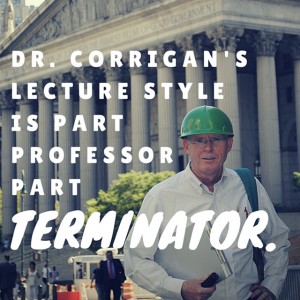 r. Robert Corrigan, a Pest Management Professional magazine Hall of Famer (Class of 2008), has earned an Excellence in IPM award from the New York State Integrated Pest Management Program (NYS IPM) at Cornell University.
Dr. Matt Frye, an urban entomologist with NYS IPM, says Dr. Corrigan was pivotal to his own life.
"Bobby inspired me to pursue pest management as a passion, not just a livelihood," Dr. Frye says. "I'm not alone. If you're in roomful of pest management pros when Bobby speaks, and you see light bulbs blinking on all over the place, you get a feel for the impact he has had — not just in New York, but around the world."
Dr. Corrigan is nicknamed by some in the industry as the "Rat Czar," and with good reason. "Bobby's Rodent Academy is a golden experience, an epiphany of information," says Gil Bloom, Director of Public Affairs at the New York Pest Management Association. "That he gives out his email to his students is a risky gambit few would take. But this is the man."
In his work with the New York City Department of Health, Dr. Corrigan took the time to really listen to people, says Carolyn Bragdon, director of Neighborhood Interventions. "His greatest achievement was integrating the people management part. He was so graceful in sewing together the layers of our bureaucracy to create a working, science-based program."
Now Dr. Corrigan, a founding member of the Scientific Coalition On Pest Exclusion (SCOPE 2020), brings decades of field experience and data to the cause. "Bobby's breadth and depth of knowledge are key to crafting promising new ways to prevent pests from taking refuge in buildings and public places," says Dr. Jody Gangloff-Kaufmann, chair of SCOPE and coordinator of Community IPM with the NYS IPM Program. "Once these methods are in place, we can say goodbye to chronic pest infestations."
"Bobby is young to be a legend, but it's true," says Jennifer Grant, director of the NYS IPM Program. "From rats to roaches, he's an expert at preventing, excluding and removing urban pests. He knows the community is key to success, so he involves everyone along the way—always the consummate teacher."
Dr. Corrigan received his award at the Food Processing Sanitation and Pest Management Workshop on Feb. 7 in Rochester, N.Y.