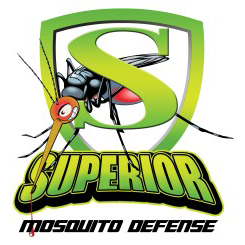 Superior Mosquito Defense, a brand of Superior Services, will open franchises in Mississippi, Georgia and Florida in 2017. The Decatur, Ala.-based company is actively screening candidates for different territories within each state.
Superior Mosquito Defense's streamlined process allows individuals to start their business without additional employees. There is no requirement to lease office space or buy a new vehicle. For those who already own an insect control business, the company offers a Conversion Model at a discounted rate. Both models include a start-up kit and comprehensive five-day training course.
"This is a great opportunity for anyone who has a keen business sense, a passion for the outdoors, and ridding homes and businesses of annoying mosquitoes, fleas and ticks," says Heath Legg, CEO of Superior Mosquito Defense. "The company offers a lot of support to their franchisees to ensure their business is an ongoing success."
A franchise with Superior Mosquito Defense could be up and running in as little as a few weeks. Franchisees receive training and continued support from the entire experienced team at the Superior Mosquito Defense corporate office, as well as Superior Mosquito Defense franchise owners. In addition, a dedicated ongoing marketing support team aids in the development and implementation of marketing planning.