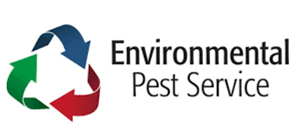 Environmental Pest Service (EPS), providing termite, pest control and lawn care services in the Southeast, has relocated its corporate headquarters to Tampa, Fla.
The company, which was previously based out of Sarasota, signed a five-year lease on a 7,800-sq.-ft. office space in Bay West Center, a Cushman & Wakefield property, located at 5670 W. Cypress St.
"Tampa puts us in a prime location to attract top talent as our organization continues to grow," says George Pickhardt, EPS chairman. "Given that EPS has locations in Georgia and, recently, North Carolina, being close to a major airport also became increasingly more important for our leadership team."
Since 2010, EPS has acquired and merged with 80 companies, including six acquisitions in 2016. The organization's growth strategy is based on expanding through mergers and acquisitions, while also fostering organic growth by maintaining high levels of customer service and employee retention.
EPS operates four brands – Arrow Environmental Services in west and central Florida, Bug Out Service in north Florida, Skyline Pest Solutions in metro Atlanta, and State Pest Control in central North Carolina – and 26 branches.