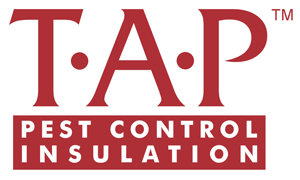 In an effort to deliver an additional service option for pest management professionals (PMPs) in Arizona, Pest Control Insulation (PCI) has joined forces with Arizona's largest insulation contractor, Banker Insulation. The alliance enables PMPs the ability to generate profits through a new service offering without the capital expenditure.
This new venture offers PMPs a viable resource for expanding their current TAP Pest Control Insulation service to include drill and fill walls as well as having a partner when back-up is needed in the event of end-of-month work overload or temporary equipment or employee challenges.
"Selecting Banker Insulation was an easy choice, as their experience and focus on relationship building matched that of the pest control industry," says Bill Turk, founder and CEO of PCI, based in Lula, Ga. "I am confident that their level of service will be ideal for pest control clients who are considering adding EPA-registered TAP Pest Control Insulation to their add-on service offering."
While Banker Insulation's team is experienced in all phases of residential and commercial application, the company does not sell TAP Pest Control Insulation directly to homeowners or offer any additional pest control services.
"We are excited to share our building science knowledge and commitment to quality to the pest control industry," says Jeff Banker, president and CEO of Banker Insulation.