Recognizing the need for college-educated professionals in the field of urban and industrial pest management, Pi Chi Omega, the national industry fraternity, makes available scholarships each year to students majoring in urban and industrial pest management or some closely related plan of study. This year, four scholarships were awarded.
"The object of our scholarships is to encourage and assist outstanding students to prepare for careers in pest control," says Judy Black, president of the Fredericksburg, Va.-based organization.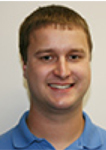 The $3,000 Osmun Scholarship, named after 1997 PMP Hall of Famer Dr. John Osmun, was awarded to Mark Janowiecki from Texas A&M. He is currently a doctoral entomology student under Dr. Ed Vargo. Janowiecki's dissertation research will investigate inter- and intra-specific subterranean termite colony interactions. Specifically, his objectives include examining the process of how termite colonies detect nearby colonies, how they distinguish same from unique colonies, and their reactions to opposing colonies. This project will help to better understand the general biology of subterranean termites. It also has the potential application to pest control by potentially manipulating these mechanisms of termite recognition and avoidance. Janowiecki received his bachelor's degree in entomology from The Ohio State University, under Dr. Susan Jones. He received his master's degree in entomology from the University of Arkansas, under Dr. Allen Szalanski. He has extensive experience giving presentations at scientific meetings, as well as extension presentations to meetings of pest management associations.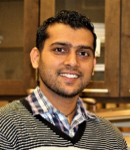 Sudip Gaire, an urban pest management doctoral student at Purdue University, is the $2,000 Founder's Scholarship Award recipient. Gaire's dissertation research under Dr. Ameya Gondhalekar focuses on the toxicity and neurophysiological impacts of essential oils on bed bugs. He received a bachelor's degree from Tribhuvan University in Nepal. He followed that up with a master's degree in agricultural biology, with a research specialization in urban entomology, from New Mexico State University, Las Cruces, N.M., under Dr. Alvaro Romero.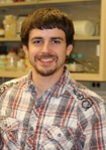 Also studying at Purdue University under Dr. Gondhalekar is Aaron Ashbrook, a recipient of one of two additional $2,000 scholarships from Pi Chi Omega. Ashbrook's research seeks to address the significant knowledge gap associated with the long-term usage of heat as a control technique for bed bugs. He earned his bachelor's degree in biology from Grand Valley State University. He earned his master's degree in entomology under Dr. Gondhalekar and 2006 PMP Hall of Famer Dr. Gary Bennett.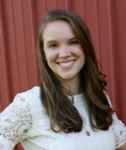 Annie Rich, the only master's degree student receiving a scholarship this year, received the second $2,000 Pi Chi Omega scholarship. Rich is majoring in medical and veterinary entomology at the University of Georgia under Dr. Nancy Hinkle, where her research focuses on the interface of urban pest suppression and medical entomology, specifically on bloodsucking pests and disease vectors. Her research is oriented toward solving problems affecting human health and comfort. She also has a passion for extension education.
"Our committee had a very difficult job choosing the four award recipients from a very qualified pool of eight applicants," says Stephanie Hill, Chairman of the Pi Chi Omega Scholarship Committee. "It is a great 'problem' to have — seeing this many students pursuing important research in the field of urban and industrial pest control." To be eligible, students must be currently enrolled full-time in undergraduate or graduate studies in urban or industrial pest management or a related field.
The award is based on: the student being in good academic standing (3.0 or better on a 4.0 scale); and on character, personality, school activities, and professional activities. Applicants must submit a completed application form; resume or curriculum vitae; an official transcript from the school currently attending; a one page essay describing how their studies, research, and/or work experience will contribute to the urban and industrial pest management industry; two letters of recommendation; and a letter of support from a Pi Chi Omega member.