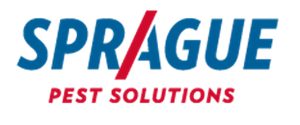 Tacoma, Wash.-based Sprague Pest Solutions has acquired TMC Pest Management of Bakersfield, Calif., expanding the fifth-generation company into California and giving it the ability to serve commercial clients from Washington state to Southern California. TMC will operate under the Sprague Pest Solutions brand, effective immediately.
Founded in 1992 by Jeff McCaa, TMC Pest Management focuses nearly 100 percent of its business on commercial-industrial clients. The company specializes in protecting food processing, distribution and transportation outlets in California's agriculture-rich San Juaquin Valley.
"The TMC culture and commitment to providing innovative, customer-centric pest management services to high-end commercial clients' matches ours perfectly," says Alfie Treleven, president and CEO of Sprague Pest Solutions.
"As a company, we like to push the thinking of how to design and deliver pest management programs for our clients," adds Treleven. "If we do our job right, we make food safe for millions of people."
Sprague General Manager Ross Treleven says the acquisition of TMC will strengthen Sprague's commitment to commercial and industrial pest control in one of the country's most active commercial pest management regions.
"The Central California market is exactly the space we want to be in, and we are very excited about the opportunities the marketplace offers," he adds.
Bakersfield Service Center Manager Jeff Freeborn says TMC clients can expect the same innovative and top-rated service under Sprague but also enjoy access to additional specialty services including commodity fumigation and bird management – a key emphasis point of Food Safety Modernization Act mandates.
"The Sprague brand represents more than 90 years of expertise, and TMC clients will certainly benefit from the resources they bring to the table to design and implement highly effective pest management programs in high-end commercial and industrial accounts," says Freeborn.