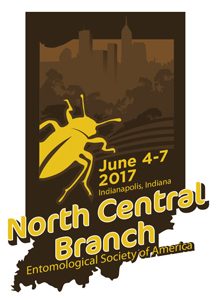 From June 4-7, the Entomological Society of America's North Central Branch will host its annual meeting in Indianapolis. On June 4, Rentokil's Gene White will lead a symposium for those interested in obtaining their Associate Certified Entomologist (ACE) designation. Titled "The Professional ACE: Practice and Application," the agenda features the latest research on those pests most common to structural pest management, with ample time to ask questions and interface with those researchers at the top of their scientific research area. It also features two open time slots for discussion of topics and the sharing of ideas to improve the practices and application of structural pest management technologies. The agenda is as follows:
Time

Title

Presenter

8:00

Introductions

8:15

Field Inspection Tools for the Associate Certified Entomologist

Jeff McGovern

9:00

Stored Product Technology: Aerosol Characteristics and Insect Pest Management

Frank Arthur

10:00

Break

10:30

Insecticide Resistance Monitoring and Management of German Cockroaches in the Field

Mahsa Fardisi

11:30

ACE Round Table – Questions & Open Topic Session

Group

12:00

Lunch

1:00

How to Structure a Professional Pest Management IPM Facility Audit and Write the Corresponding Report

Gene White

2:00

Invasive Insects / Invasive Ants – Impacts on the Structural Pest Management Industry

Grzesiek Buczkowski

Steve Yaninek

3:00

Break

3:30

What's in a Picture: Digital ID's – The Blessing, & The Curse…

Gene White

4:30

ACE Round Table – Questions & Open Topic Session

Group

5:00

Adjourn
For more information, visit EntSoc.org/northcentral/2017-north-central-branch-annual-meeting.