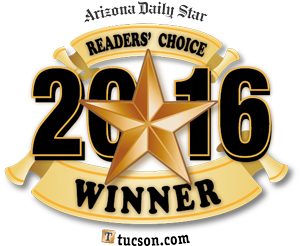 Every year, the Arizona Daily Star holds a "Readers' Choice" contest, allowing the people of Tucson to vote on the best business in any given industry. In 2016, the contest saw its largest participation, with more than 183,000 Tucsonans voting. Votes were accepted from online ballots as well as write-ins from their publication.
In the category "Best Pest Control Company," there were 50 businesses in the running. The winner, though, was 5 Star Termite & Pest Control.
"Winning this award is an honor," says Jason Stigall, manager of the 37-year-old pest management firm. "I believe 5 Star won this award because of the expertise and professionalism we bring out on every call."
Voting participation in the Reader's Choice Award climbs every year, making the awards more competitive and difficult to win. In 2016, the Daily Star saw a 66 percent increase in participation over the previous year.