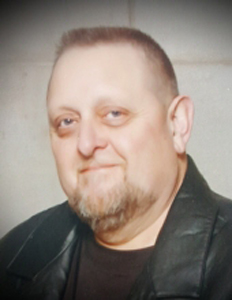 On May 13, Greg Campbell passed away at age 65 in La Porte, Ind. Campbell was a lifetime member and twice president of Indiana Pest Management Association (IPMA), where he was inducted into the Hall of Fame. He was past Chairman of the Purdue Pest Management Conference for more than 15 years, and was involved in the Indiana Pesticide Review Board for 10 years.
The entomologist and Pi Chi Omega member owned and operated Hatfield Pest Control for 35 years, a small family business established in 1944. Surviving are his mother, Twilo Campbell of Walkerton; three children, Josh (Alisha) Campbell of Union Mills, Carrie Campbell of La Porte, and Cale Brown of Union Mills; three sisters, Sue (Kenneth) Klinedinst of North Liberty, Cindy Gillies of Free Union, Virginia, and Bobbi Jo Campbell of Walkerton; one brother, Douglas (Susan Atwell) Campbell of La Porte; three grandchildren, Xaidyn Campbell, A.J. and Owen Brown; beloved dog, Loki; and several aunts, uncles, nieces, and nephews. Preceding him in death were his father, Robert Campbell; and wife, Diana Wurster.
A memorial service celebrating his life will be held at 6 p.m., Tuesday, May 23, 2017, at Union Mills Conservation Club, 100 Mill Pond Rd., Union Mills, with Annette Freese officiating. Visitation will be held from 3 p.m. until time of service Tuesday at the conservation club. Lakeview Funeral Home & Crematory, La Porte, is caring for the arrangements. Please send condolences to the family at LakeviewFHC.com. Memorial contributions may be directed to Union Mills Conservation Club, 100 Mill Pond Rd., Union Mills, Indiana 46382 in memory of Gregory Robert Campbell.
The 2017 Purdue Pest Management Conference was dedicated to Campbell upon his retirement from his post as Industry Conference Planning Committee Chair. Campbell's pest management legacy lives on with his daughter Carrie, who bought Hatfield Pest Control in 2015.