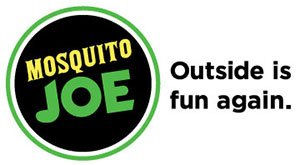 Mosquito Joe and the United Nations Foundation's Nothing But Nets campaign have partnered to raise awareness and funds to fight malaria. Mosquito Joe locations across the country will engage customers to help raise funds and awareness about mosquito-borne illnesses and the importance of mosquito control. With each $10 customer donation to Nothing But Nets, an insecticide-treated bed net will be provided to a family in sub-Saharan Africa at risk of the disease and without the resources to stay protected. With locations in 32 states, Mosquito Joe has set a launch goal of 500 nets. Its corporate office will match for every net donated by customers, totaling 1,000 nets or $10,000.
"Mosquito Joe is not only committed to protecting the communities that we serve with our outdoor pest control services, but also giving back to those in need who suffer from mosquito-borne illnesses in countries that our services don't reach," says Mosquito Joe CEO Kevin Wilson.
Nothing But Nets is the world's largest grassroots campaign fighting malaria, which is caused by a single mosquito bite. Malaria is preventable and treatable – for many families, insecticide-treated bed nets are the most effective way to stay healthy and thrive. The campaign has raised over $60 million and delivered more than 10 million mosquito bed nets, as well as other malaria interventions and treatments through its UN partners, to protect refugees and vulnerable families around the world.
"Every two minutes, a child dies from malaria," says Margaret Reilly McDonnell, director of Nothing But Nets. "We are grateful for committed partners like Mosquito Joe who are helping us end this disease for good.